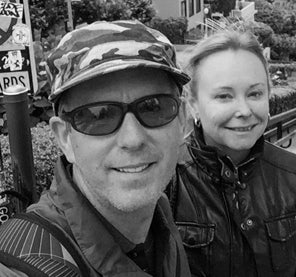 Visible Focus Photography is owned and operated by Andrew Shaw providing freelance Event and Sports photography services across Queensland and Australia.
Established in 2015 and specialising in producing high-quality images ensuring that your special occasion is relaxed, professional and trouble-free. This website also provides a secure and easy-to-use online store for purchasing professional print and digital products that you will treasure forever.
I work freelance and not tied to any media or advertising agency so I'm exclusively available to you or your event. I can work per/hr, half or full day, on assignment and can work with you to provide the best photographic solution. I've had the pleasure of capturing images of some key sporting events in both Queensland & Melbourne and I'd love to capture yours no matter how big or small.
You'll see a variety of images on my website including professional and social occasions. I love to shoot sports as I am a keen runner & rider with my family also into other sports activities. I am keen to get outdoors and experience many adventures so my camera comes with me.
I am fully insured for public liability to $20M and also covered by workcare, ensuring a confident and safe experience for my clients.
Visit my portfolio for examples of my work or contact us to discuss your requirements and let me show you how I can make your event extra special.
Warm regards,
Andrew Shaw
04 3344 6079
Visible Focus Photography